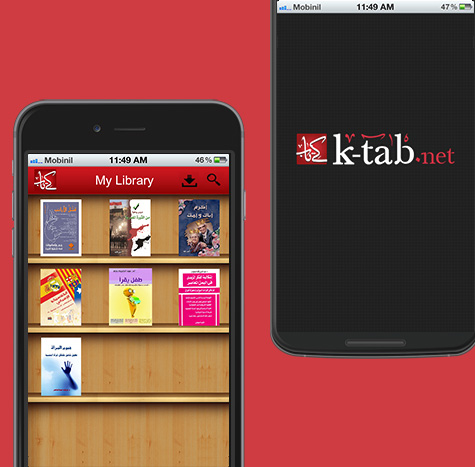 ARABIC E-BOOKS LIBRARY FOR ARABS ABABS IN USA, CANADA & AUSTRALIA
K-Tab is digital library solution designed to serve Arabs outside of the Arab world who are craving for rich Arabic content. K-Tab puts a HUGE digital Arabic library in their palms. The mobile reader integrates with K-Tab online store website, from which people can purchase books and read them on any iOS/Android devices they own. The reader offers a rich reading experience with features such as Bookmarks, TOC, Day/Night mode , notes and much more.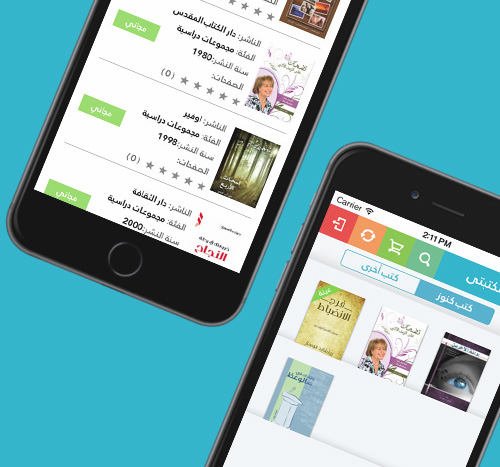 A FULLY FEATURED DIGITAL BOOKS SELLING PLATFORM
KONOOZ reader is complete digital books selling solutions for publishers who look forward to "go digital" the right way. App users can browse books by category, read their brief and see reviews before they purchase them. In-app purchase feature is fully integrated into the app, readers can pay using their Apple/Google accounts. Also the app enjoys a great set of features such as books syncing across devices, multi-colored notes, reading both EPUB and PDF files and a lot more.

INTERACTIVE BAR MENU APPLICATION
Vapor Delight is the largest E-cigarette bars in USA, it offers an unforgettable experience to vapors from all around the states. Vapor Delights' largest competitive advantage is the HUGE number of flavors available that can select from and taste before buying.
With the increasing number of flavor combinations available, it became necessary to have an digital menu that serves two main purposes :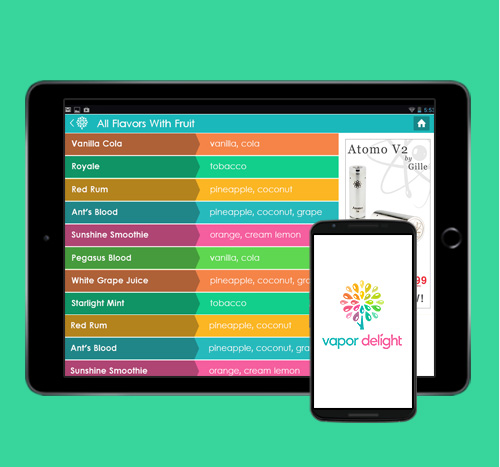 » Provide an easy way to navigate the different flavors by categories OR by ingredients
» Keep the menu content updated with new flavors without having to update each device in the bar individually
» Allows promotions of deals/offers as well as advertisements
» Collect Customers contact information for future communication
This is what VaporDelight App does perfectly, store owners update their menu centrally from their backend, customers browse and pick the flavors they wish and by end of the day, everyone is happy !

MONITORING AND MANAGING OUTDOOR OPERATIONS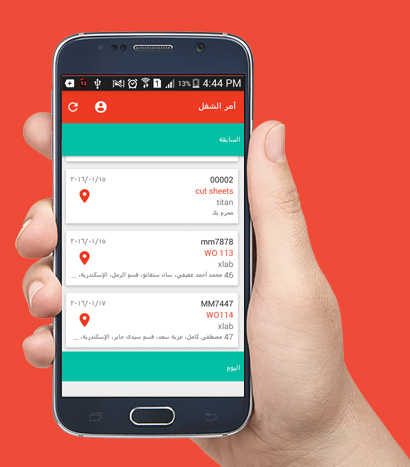 OpAir is an extremely powerful solution for the biggest hassle of advertising companies managing outdoor operations, which is :
» Managing tasks assigned to worker teams
» Monitoring the work in progress
» Give the company client detailed insights into their projects and everyday operations
The mobile app is the main inputs source in the solution, it's a very neat and simple tool that can be used by anyone, even illiteral workers.
OpAir gets all stake holders into action and provides real-time access to enourmous valuable information and reports.