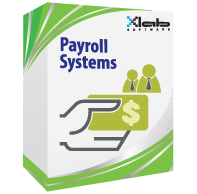 It offers dynamic and flexible calculating tree of payroll rules with multi payroll types across multi payroll periods, flexibility of social insurance, taxes calculations due to government and business rules
Key Features
Employee Information System
provides entering full information about the organization's employees such as personal data, contact, social information and registering employee document.
Contract Management
allows setting employee's contract details Basic Salary, Bonus / Reduction sheet, transportation and mobile allowances. Also, supports creation and renewal contracts.
Salary Administration
Supports dynamically salary administration, reporting and applying salary rules for all the employees with multi payroll types.
Employees Performance Evaluation
allows mangers to evaluate employee performance, to apply bonus and promotions.
Bonus / Reduction
apply Addition / Deduction that affects payroll tree account.
Loans management
administers and controls the loans and loan installment deducted automatically each month.
Separate payments
separate payroll like rewards and profit share.
Social insurances & taxes calculation
supports flexibility to calculate and update social insurance and taxes according to the government rules.